| 17:00 | Miklošičeva dvorana UM
Professionalism in Design - Is it Possible?
Kenneth Laidler | FRSA, Dip ID Chartered Designer, APID & Chairman KLD & Managing Director KLD Abu Dhabi
arhitektura

| oblikovanje
My seminar will first establish my credentials, by explanation of who I am and what my company has been doing for the past 30 years, including 2 video walkthroughs of a hotel and a disco.
My seminar will cover education of designers, their position in the working global environment and professional practice and what that actually means. Furthermore I will be considering the changing role of the commercial interior designer and the need for professional documentation and reporting, given that the current design mix includes many specialized fields, e.g. acoustics, lighting, MEP, audio, video, health and safety, BMS systems, security, etc. …
Next I will briefly explain what is missing in design education and present a presentation of how students and graduates could better understand the scope of their works and their deliverables.
Finally I will explain where I have reached and what more could be done to improve professionalism in design and sum up with the reason for the title.
Kenneth Laidler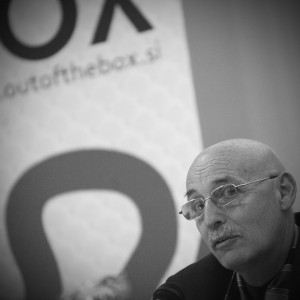 A Senior Designer Consultant & Business Executive with thirty years experience in all aspects of Interior and Architectural Design/Contracting, Consulting and Marketing for the hospitality industry.
1992 until 2012
Chairman of KLD in Dubai, U.A.E. , Managing Director of KLD Abu Dhabi & Founding President of The Association of Professional Interior Design (APID
)
1979 – 1994
Chairman of Kenneth Laidler Interior Contracts Ltd., UK
1982– 1987
Managing Director of Kennek Construction, UK
Educational and Awards
2003-2007
Teaching at the American University in Dubai  & The Emirates Academy  of Hospitality Management
2003-Present
Developing a Project Management System for interiors
2003- 2006
Commercial Advisor to the Portuguese Trade Centre in Dubai
2000-2002
Master Degree in Design Practice from Northumberland University, UK
1995
Guest speaker at the Annual Conference of the Architectural Society of China in Beijing Design Escapism for Leisure
1991-1995
Northern Regional Chairman of the Chartered Society of Designers, responsible for 450 members from all design disciplines; Regional Assessor for entry into membership of the Chartered Society of Designers; Member of the main board (spatial design) of the Chartered Society of Designers (Fellowship to the Society awarded in 1982)
1987-1988
Part-time lecturer in Interior Design and Technical Drawing, Monkwearmouth College of Further Education
1983-1988
Academic Board member and Advisory Committee member to Newcastle College of Art and Design
1971-1974
Northumberland University –Degree diploma in both Design and Business Studies Gained commendation from The Royal Society of Arts Awarded membership of the Society of Industrial Artists and Designers