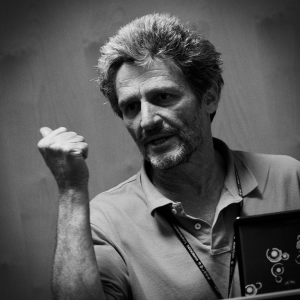 Tomo Križnar
What do you think about Out of the Box conference?
For sure the best event. I really believe that for the day of conferences people come out of their mind, out of content of the mind – without jumping out of those heads we cannot save the problems which we are now facing.  We should be able to fix problems.
We need to go out of the conservative way of thinking.
Where did you hear about Out of the Box conference?
Directly from mr. Danijel Rebolj, rektor of the Maribor University. I was invited to present the main humanitarian crisis, happening mainly in Sudan. Nowhere is there a bigger catastrophy of human right abuses.
What did you like most about the conference?
The cooperation of scientists, different fields, the spirit of »yes, we can do it«, and the juice of so many alternative thinkers of Western culture really working hard, trying to find solutions for all the technological, economical, social crises.