| 17:00 | Podreccina dvorana UM
Is an ethical society ever possible?
Miro Mihec | Etika d.o.o.
What is ethics? What is ethical for me and what is ethical for you? This is a similar question as: »What is the truth?«
For me it might be different than for you.

Although we know that killing people is not ethical, today's society does that. Violating of the laws - we may be fined if anyone catches us or sees us in an unlegal action. But if this happens, where is our conscience? Universal consciouness "observe" us all the time. We are also seen by God or the laws of Karma, or whatever else determines the way we choose to lead our life.

The society is developing according to the collective human conscience. The higher the number of people who raise their consciousness is, the closer we get to achieving ethichal society. The difference between today's society and an ethical society is in awareness. Our thoughts and actions influence other people and also ourselves; all we do or think is stored as a form of energy. This energy may be in different vibration - love or fear. The same kind of energy we give out comes back to us, and when we finally acknowledge this, laws will become reduntant. The ethical society awaits us.
Miro Mihec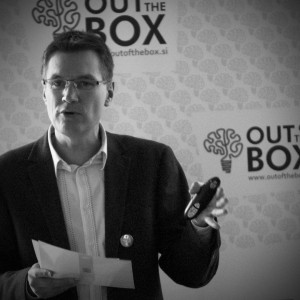 Miro Mihec was born in Maribor in November 1968. He graduated from the Faculty of Economics and Business in Maribor. Later he has also successfully completed the Dale Carnegie training and Landmark Education Forum in London.

Although he worked in media and marketing, he has always been interested in spirituality, self-development, and ethical society. He actively participated in the Art of Living projects in Slovenia and Germany, and in the biggest Slovenian eco-project, "Let's clean Slovenia in one day". In 2006 he joined the new Movement for Justice and Development, which was established by the late Slovenian president dr. Janez Drnovšek. In 2007 he founded the company called Ethics, a company for ethical advertising, to do promotion of health, ecology and sustainable projects.

Today Miro Mihec is primarily interested in ethical society, writing a book and setting up the Institute for the development of an ethical society.